Waiting On Wednesday is a weekly event, hosted by
Breaking The Spine
, that spotlights upcoming releases that we're eagerly anticipating.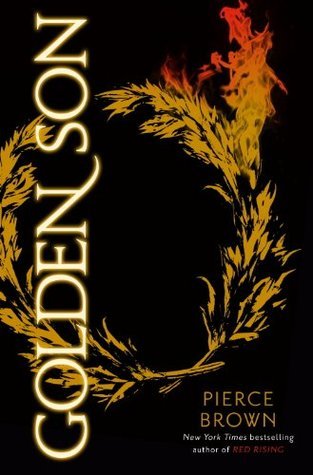 Golden Son by Pierce Brown
(Red Rising Trilogy #2)
Published by: Del Rey
Release date: January 6th 2015
Synopsis:
With shades of The Hunger Games, Ender's Game, and Game of Thrones, debut author Pierce Brown's genre-defying epic Red Rising hit the ground running and wasted no time becoming a sensation. Golden Son continues the stunning saga of Darrow, a rebel forged by tragedy, battling to lead his oppressed people to freedom from the overlords of a brutal elitist future built on lies. Now fully embedded among the Gold ruling class, Darrow continues his work to bring down Society from within. A life-or-death tale of vengeance with an unforgettable hero at its heart, Golden Son guarantees Pierce Brown's continuing status as one of fiction's most exciting new voices.
Why I'm waiting?
This is my first time posting Waiting on Wednesday post so I decided to go with a book I am looking forward to the most. Golden Son is sequel to phenomenal dystopian debut novel
Red Rising
(my favorite read of 2014) and if by any chance I got advanced copy, I would put everything aside and start it right this second. That's how excited I am to read it.
WHAT ARE YOU WAITING FOR?