This Girl by Colleen Hoover
(Slammed #3)
Published by Atria Books
Goodreads Blurb:
There are two sides to every love story. Now hear Will's.

Colleen Hoover's New York Times bestselling Slammed series has brought countless readers to their knees with a whirlwind of love, passion, and heartache.

Layken and Will's love has managed to withstand the toughest of circumstances and the young lovers, now married, are beginning to feel safe and secure in their union. As much as Layken relishes their new life together, she finds herself wanting to know everything there is to know about her husband, even though Will makes it clear he prefers to keep the painful memories of the past where they belong. Still, he can't resist his wife's pleas and so he begins to untangle his side of the story, revealing for the first time his most intimate feelings and thoughts, retelling both the good and bad moments, and sharing a few shocking confessions of his own from the time when they first met.

In This Girl, Will tells the story of their complicated relationship from his point of view. Their future rests on how well they deal with the past in this final installment of the beloved Slammed series.
* 5 STARS * Review:
After fabulous Slammed and Point of Retreat this was a must read for me! I was looking forward to spending some more time with Will, Layken and their family and I got exactly what I had expected. I laughed, I cried, I swooned. This Girl was superb conclusion to this amazing series and I loved it all!
My Will and Lake: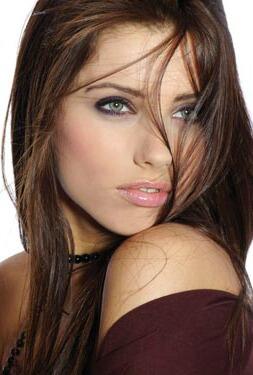 SPOILER-FREE REVIEW
I am going to be short and sweet. There are no words to describe how perfect Will's and Lake's story is. You just have to experience it yourself. All those amazing reviews and ratings of Slammed series talk for themselves and This Girl is no exception. This Girl reminded me of watching bonus materials on DVD of my favourite movie - you know what is about to happen, you know how it is going to end but you just cannot get enough and you want more, you want deeper insight into the story and characters. I simply loved it and was really glad that it didn't feel repetitive.
It was absolutely fantastic to relive one of my all time favourite stories from Will's POV. He is great man, brother, boyfriend... And he is also believable character. I loved him in previous books and my love for him even grew in this book.
I admire Colleen Hoover for creating such adorable and lovable characters who will always have a special place in my heart and on my bookshelf. Will, Lake, Coulder, Kel... I love them all and I am sure I will be coming back to their story.
Anyway, I cannot write much without giving spoilers. All I can say is that if you haven't read this series yet, do so now. You won't regret it.
Slammed
,
Point of Retreat
and
This Girl
are the best you can get when it comes to YA/NA contemporary romance. Freash ideas, unforgettable story, great writing. It is all there. You won't be able to put it down. And when you finish it, you will never forget this powerful and emotional story!